Sustainability is the red thread in our future.
Sustainable development is defined as fulfilling the needs of the present without diminishing the opportunities of future generations to do the same. It encompasses environmental protection, the use of clean energy, increased employment opportunities, emphasis on cultural values and tradition, peace, security and economic growth. Sustainability in the food sector is defined as the production and consumption of food that promotes the health of those who inhabit the earth and the environment we live in, now and for the future.
The UN's global goals emphasize responsible consumption with less food waste, sustainable procurement procedures and a society informed about sustainable development. They also bring attention to the strengthening of local culture and production in relation to tourism. This is in the spirit of the Slow Food Movement, which campaigns for the production and consumption of clean foods and increased awareness of the preservation of culinary culture and the importance of small producers.
According to sustainability experts, increased production and consumption of local food can improve sustainability in the food value chain. This is not to say that adverse effects are automatically reduced by local food production and consumption. However, shorter distribution channels can under certain circumstances lessen the carbon footprint. Shorter supply chains connects producers and consumers and increases mutual understanding. Also, local production supports smaller-scale farming, providing opportunities for more varied crops and food-based tourism that serves both foreign and domestic visitors. Our conditions allow for sustainable quality food productions, but we could do more to use them in our favor.
Climate Change and Food Production
In 2015, the Government of Iceland tasked the Minister of Fisheries and Agriculture with setting a policy to reinforce Iceland's bioeconomy. This work is aimed at ways to support sustainable development industries across agriculture, fisheries and food processing. In addition, many Icelandic local governments have worked on long-term plans for their regions. The government's 2017 coalition agreement states that the its agricultural policy will be based on clean agriculture, from the products to the environment, and reduced carbon emissions.
Better use of livestock fertilizer, improved feeding practices and methane gas utilization 
In a report published by the Ministry of the Environment in October 2017, the carbon dioxide emissions in agriculture were 750 thousand tons in 2016. It states that "greenhouse gases in agriculture are mainly due to digestion of ruminants, livestock fertilizers, the cultivation of hay fields and other land utilization. There is a technical limit to the decrease of gas emissions as long as production remains the same. It should be borne in mind that a decrease in production does not provide any benefits on a global scale unless consumption is reduced as well. If consumption remains unchanged, emissions are only being exported between countries." The report points to better use of livestock fertilizer, improved feeding practices and methane gas utilization as ways to achieve positive results.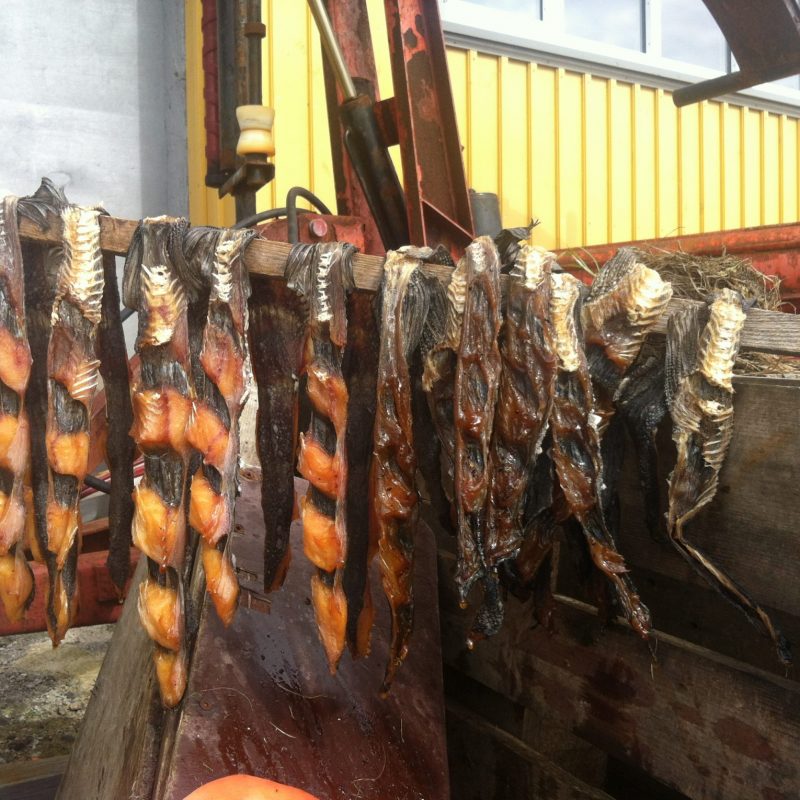 Inexpensive Food can be a Costly Bluff
It is natural that consumers call for lower prices on goods and services and government for more efficient operations. Bear in mind however, that sustainably produced food is more expensive than factory produced food, except when subsidized. Cheap, industrially produced food can contain filler materials that are bad for health.
It is essential that consumers understand what goes into the cost of food. Sustainable and organic cultivation focuses on factors such as environmental pollution, animal welfare and the production of quality, nutritious ingredients without the use of toxins.
Demands are changing
Increased environmental consciousness calls for higher demand for wholesome and environmentally certified food, domestically and abroad. Changed demand calls for a different focus on certifications of origin and recognized quality certifications. In Iceland, subsidies have been given to farmers that dedicate a certain amount of their land to organic cultivation. The grants have been relatively low up to this point although improvements were made in the new Agricultural Agreement.
Farmers and fishermen make up around 4% of the nation's workforce. They feed us and we should be grateful for that. Without nutrition, there is no growth and development, and without food, there is no life!
The demand for organically grown food is increasing at a steady rate and reflects an interest in different ways of life. Increased environmental consciousness creates greater demand for wholesome and environmentally certified food, domestically and abroad. Changed demand calls for new services, product development, and marketing.
The effect of Diet on Lifestyle-related Illnesses
The effect of diet on lifestyle-related illnesses like obesity, type II diabetes, and heart- and vascular diseases has long been established. This issue is so widespread that the World Health Organization and the Nordic Council of Ministers have called it one of the most significant challenges facing today's nations. Public health is one of the treasuries' most substantial expenditures, with the majority spent on treating lifestyle-related illnesses.
One Health is an international movement that highlights the necessity of seeing public health in correlation with the interplay between humans, livestock and the environment. Effective prevention depends on the collaborative efforts of professionals working in these sectors. The spread of antibiotic resistance is a serious health threat in which the interaction between these three areas is demonstrated.
Low Use of Antibiotics in Icelandic Farming
A report from a task force on methods to hinder the spread of antibiotic-resistant bacteria states that antibiotic-resistant bacteria can be transmitted between humans and animals through meat and vegetables (zoonotic bacteria). A report from Food Control Consultants made for the Icelandic Federation of Trade points out that it cannot be confirmed that the imported fresh meats, fresh eggs or products made from unpasteurized milk will impact the spread of antibiotic-resistant bacteria as these bacteria are also carried by tourists.
Luckily, the use of antibiotic in Icelandic farming is low. The low usage of antibiotics along with preventative measures against the spread of antibiotic-resistant bacteria, e.g., campylobacter and salmonella, have reduced the risk of foodborne infections. In recent years, the rate of salmonella and campylobacter infections in humans has consistently been lower in Iceland than in most neighboring countries. This was also the case in 2016.
Worldwide, around 700.000 people are thought to die from antibiotic-resistant bacteria annually, and if nothing is done, that number will reach 1.000.000 in the year 2050. The Nordic Council has worked on Nordic co-operation with One Health.
Growth-stimulating hormones for livestock are banned in Iceland, as in Europe, and the use of fertilizer and pesticides is minimal.
Food Security & Food Safety